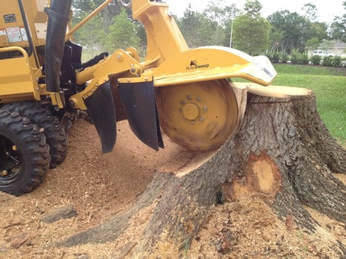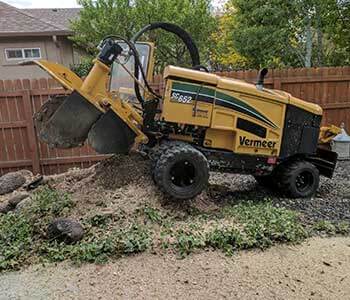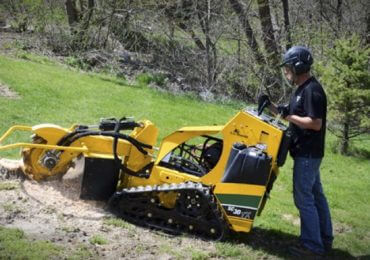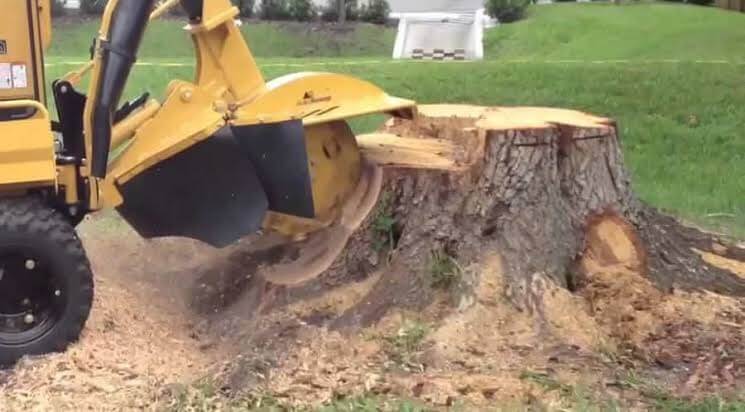 Overview
Stump grinding is done with a stand-alone machine or an attachment grinder for a backhoe. The mechanism sits on top of a stump and chews-up the stump, spitting wood chips chipped from the stump and roots.
Farmers used to use tractors to pull stumps out by the root, but now there are special machines that grind out the stump to below ground level.
At TreeSpec we use a variety of different sized Stump grinding machines, for different types of access areas and for all types of sized Stumps.
We like to ensure the stump and exposed roots are to be removed completely below the soil.